Private policy
Triptailor strictly adheres to French laws governing online sales.

Personal data collected and processed through our site will not be disclosed to a third party for commercial exploitation or any other use. In compliance with the French Information Technology and Rights Law, Triptailor's website, www.francetriptailor.com, has been registered with the CNIL (The National Commission of Information Technology and Rights) under the following number: 1513326. You have the right to change or delete any of your personal information at any time. If a newsletter is offered, customers must agree to receive it and can cancel it at any time, at which time Triptailor will immediately stop sending it.

Your trip's craftsman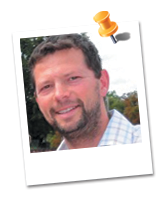 Jules, tourism professional for 10 years is available to answer all questions. Please contact me !
Free phone application ! Get a real-time location on your itinerary !
5 reasons to choose us
Optimize your stay on site.
Itineraries created and tested by a French tourism specialist.
An eco-friendly tour.
Only one contact person, available at all times and ready to assist you should any problems arise.
Service provided before and after your tour.

Discover all our tours
About FranceTripTailor
Customer area