Île de France : the royal itinerary.
From 760 € per person based on a shared room
5% discount if booking is made 3 months before departure

The price includes
5 nights shared room + breakfast.
24h hotline (english, spanish, french).
FranceTriptailor's phone app.
Itinerary planning + tour road map.
Travel documents: roadbook, vouchers and city maps.
The price does not include
Car rental (optional).
Transport to startpoint (optional).
Museum and seesights fee.
Car gaz, toll fees and additional driver.
Cancellation and repatriation insurances.
Lunches and dinners.
Personal fees and tips
Seesights
Cathédrale de Chartres
Château de Fontainebleau
Château de Vaux-Le-Vicomte
Barbizon
Morêt-Sur-Loing
Provins
Caves de Champagne
Cathédrale de Reims
Chateau de Pierrefonds
Senlis
Château de Chantilly
Hotels included
Hôtel 3* Fontainebleau
Hôtel 4* Epernay
Hôtel 3* Pierrefonds
Your tour
See :
Seesights
Hotels
Local producer
tour full description

Day 1: From Chartres to Fontainebleau.
Cathedral of Chartres, Fontainebleau.

Arrival at Chartres located one hour by train from Paris. Visit of the cathedral with its extraordinary stained glasses miraculously preserved since the Middle Ages. Then, drive through the countryside untill Fontainebleau. Visit of the castle apartments, parc and gardens Overnight in Fontainebleau (view on the castle included !).

Day 2: Around Fontainebleau.
Vaux-le-Vicomte, Barbizon, Moret sur Loing.

Today, you will discover the castle of Vaux-le-Vicomte, so majestuous that Louis XIV, full of jealousy, decided to enjail the owner, his minister Fouquet. Then the charming village of Barbizon painters welcomes you for a pleasant lunch on the edge of forest. After, you can visit the charming medieval town of Moret-sur-Loing, so typical with its imposing gates and its romantic bridge over the Loing. Overnight in Fontainebleau.

Day 3: From Fontainebleau to Epernay.
Provins, Champagne cellars.

Take the road to the medieval city of Provins. Located on the top of the city, the historic center allows to admire the architecture of medieval towers, walls, houses, churches and typical streets .... Then, direction of Epernay, the heart of the vineyards of Champagne! Opportunity to visit several cellars of prestigious houses. Overnight at Epernay.

Day 4: Epernay in Pierrefonds.
Reims Cathedral, the castle of Pierrefonds.

You leave Epernay, cross the "Montagne de Reims" to reach Reims, the capital of Champagne. Visit of the cathedral where the kings of France were crowned (except two). On the afternoon, you will reach Pierrefonds and its magnificent castle restored by Viollet-le-Duc. Your accommodation, a beautiful house nextby in the forest, is waiting to welcome you ... Overnight in Pierrefonds.

Day 5: Around Pierrefonds.
Royals Abbey of Royaumont and Chaalis, Senlis, Chantilly castle

From Pierrefonds, severals interesting places are available ! You will start the day with a visit tof the royal Abbey of Chaalis. Continuation to Senlis, a charming medieval city with mansions of all beauty. In the afternoon, visit of Chantilly Castle and its magnificent stables. Transit to the Royal Abbey of Royaumont before returning to Pierrefonds. Overnight in Pierrefonds.

Day 6: around Pierrefonds.
Clearing of the armistice, Compiegne.

During this last day, you have the time to visit the clearing where was signed the armistice with Germany in 1918 and the city of Compiegne before returning to Paris. Departure at your convenience.
Vehicles
Car rental is available with FranceTriptailor. You can choose your vehicle in the range below. The price includes 7 day rental, local taxes, unlimited mileage and CDW insurance damage. Availability and range of vehicles are subject to confirmation.
Customers say about us
Our customers didn't leave a comment yet. Be the first to send us your feedback !
Checklist for your tour
Don't leave home without...
Your passport.
Your international driving licence.
Your medical insurance.
Your contract of repatration.
Your mobile phone and a french sim card.
Your credit card and 200€ cash.
Your sweater to visit the cellars of Champagne.
Don't come back without...
Having tested the « Niflette » of Provins
A bottle of good Champagne.
Some Brie or Coulommiers cheese.
How to make the real Chantilly cream

Your trip's craftsman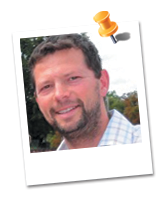 Jules, tourism professional for 10 years is available to answer all questions. Please contact me !
Free phone application ! Get a real-time location on your itinerary !
5 reasons to choose us
Optimize your stay on site.
Itineraries created and tested by a French tourism specialist.
An eco-friendly tour.
Only one contact person, available at all times and ready to assist you should any problems arise.
Service provided before and after your tour.

Discover all our tours
About FranceTripTailor
Customer area