The Pyrenees and Cathar country
From 980 € per person based on a shared room
5% discount if booking is made 3 months before departure

The price includes
6 nights shared room+breakfast
24h hotline (english, spanish, french).
FranceTriptailor's phone app.
Itinerary planning + tour road map
Travel documents: roadbook, vouchers and city maps.
The price does not include
Car rental (optional).
Transport to startpoint (optional).
Museum and seesights fees.
Car gas, toll fees and additional driver.
Cancellation insurance.
Lunches and dinners.
Seesights
Toulouse
Cité de Carcassonne
Abbaye de Fontfroide
Château de Salses
Perpignan
Collioure
Château de Quéribus
Chateau de Peyrepertuse
Château de Montségur
Mirepoix
Foix
Cathédrale de Saint-Bertrand-de-Comminges
Col d'Aspin
Pic du Midi de Bigorre
Basilique de Lourdes
Château de Pau
Château de Puilaurens
Hotels included
Hôtel 3* Toulouse
Hôtel 4* Floure
Demeure de charme Camon
Observatoire du Pic du Midi
Your tour
See :
Seesights
Hotels
Local producer
tour full description

Day 1 : Toulouse.

You spend the day in "La Ville Rose" (The Pink City), visiting its museums, charming squares and interesting stores. Overnight in Toulouse.

Day 2 : From Toulouse to Flour : Carcassonne.
You will visit Carcassonne, a symbol of medieval architecture in France, and classified as a UNESCO World Heritage site. Visiting the old feudal city, built in the 11th century, will be an unforgettable experience. You will leave and drive to Flour, where you will find a quiet hotel to relax in after a day of sightseeing. Overnight in Floure.

Day 3 : From Flour to Collioure.
Castle of Salse, Perpignan, Collioure.

You visit Fontfroide Abbey, then drive along the coastline in the direction of the Pyrenees. You can admire the Castle of Salse, have lunch in Perpignan, and then walk around the town of Collioure, where you will enjoy being near the sea. overnight in Collioure.

Day 4 : From Colioure to Camon
Cathares Castle, Cucugnan, Mirepoix.

Visit of Cathares Castle of Queribus, Peyrepertuse and Montsegur, then the medieval town of Mirepoix and the charming village of Cucugnan. Overnight in Camon.

Day 5 : From Camon to La Mongie (Pic du Midi).
Lac Montbel, Foix, St. Bertrand de Comminge, Bagnère de Luchon.

Driving along Lake Montbel, you eventually run into the road that leads to Foix, the region's capital, where you will find a spectacular castle. Continuing, you will visit Le Col d'Aspin, a high mountain pass, and the beautiful hilltop village of Saint Bertrand de Comminge before you arrive at the Pic du Midi, where you spend the night in high altitude. If you do not want to sleep at the summit of the Pic du Midi, you can stay in Cauterêt.

Day 6 : From la Mongie to Pau
Lourdes, Pau

Drive down to Lourde, the largest pilgrimage site in France, where Bernadette Soubirou had visions. A visit of the Grotto (cave) is optional. Then, you travel to Pau, the town of King Henry IV, where you can visit its superb castle. Overnight in Pau.

Day 7 : Pau.
Departure at your convenience.
Vehicles
Car rental is available with FranceTriptailor. You can choose your vehicle in the range below. The price includes 7 day rental, local taxes, unlimited mileage and CDW insurance damage. Availability and range of vehicles are subject to confirmation.
Customers say about us
Our customers didn't leave a comment yet. Be the first to send us your feedback !
Checklist for your tour
Don't leave home without...
Your passport.
Your international driving licence.
Your medical insurance.
Your contract of repatration.
Your phone and a french sim card.
Your credit card and 200€ cash.
Your sweater for the altitude.
Your swimming suit.
Don't come back without...
Some anchovies from Collioure.
Some "violettes" of Toulouse.
A Cassoulet of Castelnaudary.
A bottle of Jurançon wine.
A beret from the Pyrenees.

Your trip's craftsman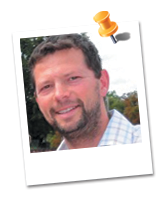 Jules, tourism professional for 10 years is available to answer all questions. Please contact me !
Free phone application ! Get a real-time location on your itinerary !
5 reasons to choose us
Optimize your stay on site.
Itineraries created and tested by a French tourism specialist.
An eco-friendly tour.
Only one contact person, available at all times and ready to assist you should any problems arise.
Service provided before and after your tour.

Discover all our tours
About FranceTripTailor
Customer area