Loire Valley ans the jewels of the Renaissance
From 720 € per person based on a shared room
5% discount if booking is made 3 months before departure

The price includes
5 nights shared room + breakfast.
24h hotline (english, spanish, french).
FranceTriptailor's phone app.
Itinerary planning + tour road map.
Travel documents: roadbook, vouchers and city maps.
The price does not include
Car rental (optional).
Transport to startpoint (optional).
Museum and seesights fee.
Car gas, toll fees and additional driver.
Cancellation insurance.
Lunches and dinners.
Seesights
Lavardin
Château de Blois
Château de Chambord
Château de Cheverny
Château de Chenonceau
Château de Chaumont
Château d'Amboise
Le clos Lucé
Château de Valançay
Cité royale de Loches
Montrésor
Tours
Château de Villandry
Château de Langeais
Candes-Saint-Martin
Abbaye royale de Fontevraud
Chinon
Château d'Azay-le-Rideau
Château d'Ussé
Saumur
Ecole Nationale d'Equitation Cadre Noir
Château de Serrant
Angers
Montsoreau
Hotels included
Hôtel 4* Amboise
Hôtel 4* Montsoreau
Your tour
See :
Seesights
Hotels
Local producer
tour full description

Day 1 : From Vendome to Amboise.
Lavardin, Blois, Chambord, Cheverny.

Vendome is a picturesque town full of canals, lined with beautiful houses. Only a 40-minute TGV (high speed train) ride from Paris, it is an excellent starting point from which to discover the Loire Valley. Continuing the journey, country roads carry you to the quaint town of Lavardin, and then to the lovely city of Blois. Blois and its famous castle offer visitors a better understanding of the Renaissance Period. In the afternoon, you will visit the castles of Chambord and Cheverny, quintessential symbols of royal power that offer a glimpse into the art of living in the 15th and 16th centuries, under the reign of François 1er. Overnight in Amboise.

Day 2: Around Amboise
Chenonceau, Chaumont, Amboise and Clos Lucé.

During your trip to Amboise, you will visit the castles of Chenonceau with its unique arcades along the Loire River, and Chaumont, more imposing with its massive towers. You spend the remainder of the day admiring the Castle of Amboise, which towers over the city. You will also see the Clos Lucé, the last residence of the great Léonard de Vinci. Overnight in Amboise.

Day 3 : Around Amboise.
Valançay, Montrésor, Loches.

You travel roads that lead deeper into the Loire Valley, where you will visit the Castle of Valançay. Since the castle is located a little to the south of the main Loire Valley, it will be the perfect time to do some sightseeing off the beaten trail. After Valançay, you spend the day at the Royal City of Loches, and the superb village of Montrésor. This is the more rural region of the valley, and you are sure to enjoy it. Overnight in Amboise.

Day 4 : From Amboise to Montsoreau.
Tour, Vilandry, Langeais.

Once you leave Amboise, you drive along the Loire River until you reach Tour. The historic district of the city is a perfect place to make a stop for lunch, and spend the afternoon visiting two castles: Villandry, with its magnificent gardens, and Langeais, an elegant and splendid example of late medieval architecture. Then, you stop through the charming town of Candes-Saint-Martin before heading to Montsoreau, a perfect base from which to discover the west side of the Loire Valley. Overnight in Montsoreau.

Day 5 : Around Montsoreau
Royal Abbey of Fontevraud, Chinon, Castles of Azay le Rideau and Ussé.

Many treasures of this region are only a stone's throw away from Montsoreau! Begin the day with a tour of the Royal Abbey of Fontevraud. This is no ordinary Abbey. It has a unique history, as it once served as a prison, where the famous writer, Jean Genêt, author of "Miracle de la Rose", was detained. Continuing on, you will make a stop in Chinon to enjoy a nice lunch and stroll through its narrow, cobblestone streets. Then, one of the gems of the Loire awaits you: Azay-le-Rideau, a magnificent castle nestled on the border of the Indre River. On your way back to Montsoreau, you will discover the extraordinary, "must-see" Castle of Ussé, set against the green backdrop of the Forest of Chinon.

Day 6 : From Montsoreau to Anger.
Saumur, Cadre Noir, Serrant Castle, Anger.

On the last day of your trip, you will visit Saumur and, if you like, the Cadre Noir, one of the most prestigious horsemanship schools in the world. The school also has a famous equestrian display team. Next, you are off to Serrant Castle, located 15km west of Anger, and the last castle of the Loire Valley. It's not visited as much as some of the other castles because of its location. However, it's well worth going the extra mile to see! Your trip ends with a visit to Anger. Departure at your convenience.
Vehicles
Car rental is available with FranceTriptailor. You can choose your vehicle in the range below. The price includes 7 day rental, local taxes, unlimited mileage and CDW insurance damage. Availability and range of vehicles are subject to confirmation.
Customers say about us
Our customers didn't leave a comment yet. Be the first to send us your feedback !
Checklist for your tour
Don't leave home without...
Your passport.
Your international driving licence.
Your medical insurance.
Your contract of repatration.
Your phone and a french sim card.
Your credit card and 200€ cash.
Don't come back without...
A bottle of Bourgueil or Vouvray.
Having tasted the Beuchelle of Tours.
A bottle of Crémant de Loire.
Some Cointreau.

Your trip's craftsman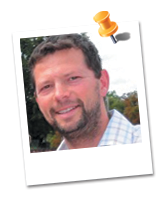 Jules, tourism professional for 10 years is available to answer all questions. Please contact me !
Free phone application ! Get a real-time location on your itinerary !
5 reasons to choose us
Optimize your stay on site.
Itineraries created and tested by a French tourism specialist.
An eco-friendly tour.
Only one contact person, available at all times and ready to assist you should any problems arise.
Service provided before and after your tour.

Discover all our tours
About FranceTripTailor
Customer area