The Cevennes : from Mont Aigoual to the sea
From 990 € per person based on a shared room
5% discount if booking is made 3 months before departure

The price includes
6 nights shared room + breakfast.
24h hotline (english, spanish, french).
FranceTriptailor's phone app.
Itinerary planning + tour road map.
Travel documents: roadbook, vouchers and city maps.
The price does not include
Car rental (optional).
Transport to startpoint (optional).
Museum and seesights fee.
Car gas, toll fees and additional driver.
Cancellation insurance.
Lunches and dinners.
Seesights
Nîmes
Pont du Gard
Arles
Aigues-Mortes
Uzes
Mont Aigoual
Cirque de Navacelles
Grottes des Demoiselles
Grotte de Clamousse
Saint-Guilhem-le-Désert
Montpellier
La Couvertoirade
Hotels included
Maison de charme Nîmes
Hôtel 4* Tornac
Your tour
See :
Seesights
Hotels
Local producer
tour full description

Day 1 : Nîmes.
Visit the city and its historic district with Roman ruins : maison carrée, Arènes (still used for the "feria" and Bullfigjhts) and the magne Tower.
Overnight in Nîmes.

Day 2 : Camargue.
Aigues-Mortes, Saintes-Maries de la mer, Arles.

Drive to Camargue, where you visit Arles and its amphitheaters, the fortified town of Aigues-Mortes and the village of Saintes-Maries-de-la-Mer. Overnight in Nîmes.

Day 3 : From Nîmes to Tornac.
Pont du gard bridge, Uzes, Anduze.

On your way to Uzes, you will delight in the Pont du Gard, an ancient, Roman aqueduct bridge, built between 40 and 50 BC, under the empires of Claude and Neron. The aqueduct provided Nîmes with water. Once in the charming town of Uzes, you can have lunch. Then you drive to Tornac,located a few kilometers south of Anduze. You are in Cévennes, starting point of your future excursions. Overnight in Tornac.

Day 4 : Cevennes Regional Parc.
Chaos de Montpellier, gorges du Tarn, cave of Aven-Armand, Mont Aigoual.

You spend the day at Cévennes Regional Park where you will discover various interesting sites: Chaos de Montpellier and its tortuous rocks, Gorges du Tarn, the Aven- Armand cave and the summit of the Cévennes mountain range, Mont Aigoual, rising to a height of 1565m. Overnight in Tornac.

Day 5 : Cevennes Regional Parc.
Cirque de Navacelles, cave of Demoiselles and La Couvertoirade.

Following the visit of the Cevennes with Cirque Navacelles and majestic scenery, the Demoiselles cave and the village of Couvertoirade with its stone built houses. You will have the opportunity to admire the Viaduc of Millau Viaduct, in the Aveyron.. Overnight in Tornac.

Day 6 : Cevennes Regional Parc.
Grotte de Clamousse, Saint-Guilhem le Désert and Montpellier.

Day around Tornac to visit the Clamouse cave, famous for its sparkling aragonite, the charming village of Saint-Guilhem-le-Desert and the impressive Anduze bamboo site. Overnight in Tornac.

Day 7 : from Tornac to Montpellier.
Montpellier.

For this last day, you drive to Montpellier. City tour and then, if you wish, you can have rest on the beaches nearby. Departure from Montpellier at your convenience.
Vehicles
Car rental is available with FranceTriptailor. You can choose your vehicle in the range below. The price includes 7 day rental, local taxes, unlimited mileage and CDW insurance damage. Availability and range of vehicles are subject to confirmation.
Customers say about us
Our customers didn't leave a comment yet. Be the first to send us your feedback !
Checklist for your tour
Don't leave home without...
Your passport.
Your international driving licence.
Your medical insurance.
Your contract of repatration.
Your phone and a french sim card.
Your credit card and 200€ cash.
Your sweater for the caves.
Your swimming suit.
Don't come back without...
A pottery from Anduze.
A bowl of Chutney fig from Solliès.
A bottle of Frontignan.
A leather item from Millau.

Your trip's craftsman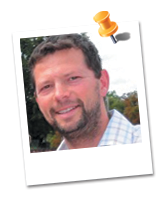 Jules, tourism professional for 10 years is available to answer all questions. Please contact me !
Free phone application ! Get a real-time location on your itinerary !
5 reasons to choose us
Optimize your stay on site.
Itineraries created and tested by a French tourism specialist.
An eco-friendly tour.
Only one contact person, available at all times and ready to assist you should any problems arise.
Service provided before and after your tour.

Discover all our tours
About FranceTripTailor
Customer area