Customer login
What you can do with your customer login :
Check your order and details of your tour
Check your payments, deposit and balance.
Contact us
Leave a comment
Download our free mobile App
Get your checklist and be informed about the legal obligations to come in France

Your trip's craftsman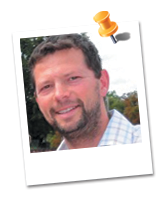 Jules, tourism professional for 10 years is available to answer all questions. Please contact me !
Free phone application ! Get a real-time location on your itinerary !
5 reasons to choose us
Optimize your stay on site.
Itineraries created and tested by a French tourism specialist.
An eco-friendly tour.
Only one contact person, available at all times and ready to assist you should any problems arise.
Service provided before and after your tour.

Discover all our tours
About FranceTripTailor
Customer area