The Alps: urban thrills and majestuous mountains
From 850 € per person based on a shared room
5% discount if booking is made 3 months before departure

The price includes
6 nights shared room + breakfast.
24h hotline (english, spanish, french).
FranceTriptailor's phone app.
Itinerary planning + tour road map.
Travel documents: roadbook, vouchers and city maps.
The price does not include
Car rental (optional).
Transport to startpoint (optional).
Museum and seesights fee.
Car gas, toll fees and additional driver.
Cancellation insurance.
Lunches and dinners.
Seesights
Lyon
Grenoble
Monastère de la Grande Chartreuse
Belvédère du Charmant Som
Col du Granier
Albertville
Mégève
Train du Montenvers
Mer de Glace
Chamonix
Annecy
Lac d'Annecy
Mont-Blanc
Aiguilles-du-Midi
Les Drus
Hotels included
Hôtel 3* Lyon
Hôtel 4* Coise
Hôtel 4* Talloire
Hôtel 4* Chamonix
Hôtel 3* Eybens
Your tour
See :
Seesights
Hotels
Local producer
tour full description

Day 1 : Lyon.

Visit the city built on the banks of the Rhône and Saône rivers. The city's historic center is composed of beautiful houses and buildings with elegant facades. Overnight in Lyon.

Day 2 : From Lyon to Grenoble.
City tour of Grenoble.

Leave for Grenoble and visit of the historic center. Overnight in Eybens, near Grenoble.

Day 3 : From Grenoble to Coise St. Jean Gauthier : Mount of Chartreuse.

A day in Chartreuse. Travelling north until you reach the Massif de La Chartreuse (The Chartreuse Mountains). A winding road takes you up the mountain. Travel across the mountain from south to north, staying on the high plains. You can admire the Grande Chartreuse Monastery…but only from the outside. Visitors are not allowed inside the building as it is devoted to silence and prayer. However, you can visit the museum portraying life as a monk. The famous liqueur that has been produced by monks at the monastery for centuries can be purchased at the site. Your visit continues with a stop at Le Col du Granier, and then you drive down to the valley, and through the towns of Pontcharra and Coise, where you find your accommodations. Overnight in Coise.

Day 4 : From Coise to Chamonix
Albertville, Mégève, Chamonix.

Depart for Albertville. Drive up the mountain until you get to Mégève, a famous ski resort. The magnificent town is full of chalets that are characteristic of the region. You will then discover Chamonix, the French capital of mountain climbing. Overnight in Chamonix.

Day 5 : From Chamonix to Talloire.
Aiguille du Midi, Sea of Ice, Annecy.
Take the cable-cars up to L'Aiguille du Midi. At 3842 m, it offers a breath-taking view of the French, Swiss and Italian Alps. The easy access to these mountains is greatly appreciated by those who are not mountain climbers. The view of Mont-Blanc (White Mountain), rising 4,810 meters above sea level, is stunning. After, take a rack-train to Montenvert to admire La Mer de Glace (The Sea of Ice). Then, go back down the mountain and head towards Annecy to have a quick tour of the city. Your last stop of the day is Talloire, where you will spend the night in an ancient abbey. A truly extraordinary experience awaits you! Overnight in talloire.

Day 6 : Around the lake.

You spend the day at the beautiful Lake Annecy. Take a walk around the lake, and enjoy the magnificent views that it offers. You can even take a boat ride. Overnight in Talloire.

Day 7 : from Talloire to Annecy.
Departure from Annecy at your convenience.
Vehicles
Car rental is available with FranceTriptailor. You can choose your vehicle in the range below. The price includes 7 day rental, local taxes, unlimited mileage and CDW insurance damage. Availability and range of vehicles are subject to confirmation.
Customers say about us
Our customers didn't leave a comment yet. Be the first to send us your feedback !
Checklist for your tour
Don't leave home without...
Your passport.
Your international driving licence.
Your medical insurance.
Your contract of repatration.
Your phone and a french sim card.
Your credit card and 200€ cash.
Your sweater for the altitude.
Don't come back without...
Having dined in a "bouchon" in Lyon.
A bottle of Chartreuse liqueur.
A photo of the Mont-Blanc.
Having a romantic tour on the lake of Annecy.
Having tasted the onion soup.

Your trip's craftsman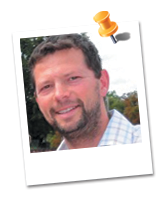 Jules, tourism professional for 10 years is available to answer all questions. Please contact me !
Free phone application ! Get a real-time location on your itinerary !
5 reasons to choose us
Optimize your stay on site.
Itineraries created and tested by a French tourism specialist.
An eco-friendly tour.
Only one contact person, available at all times and ready to assist you should any problems arise.
Service provided before and after your tour.

Discover all our tours
About FranceTripTailor
Customer area