7 days / 6 nights | Total distance : 330 miles | Average daily distance : 84 miles
Start city : Strasbourg | Ending city : Mulhouse
Set in the heart of Europe, Alsace, despite its war-torn past and forced changes of allegiance, has maintained a very strong unity, that can be clearly seen in its architecture and heard in its German-influenced dialect. The scenery here varies between the vineyards of the Alsatian plane and the forest-covered Vosges. Start your journey with Strasbourg, which, aside from being an important local and European political center, is also a beautiful town. Be sure to visit its gothic cathedral and see its clock. When you drive south towards Mulhouse, you'll discover wonderful towns such as Riquevir, Colmar, Eguisheim, Guebwiller and the medieval castle of Haut Königsburg. Don't miss the awe-inspiring vista from the Grand Ballon des Vosges. Alsace is also a great wine producing area and you might want to visit the vineyards (and try the wine!) of Sylvaner, Riesling and Gewürtztraminer. If you are looking for a genuine experience, Alsace is the place for you !
From 845 € per person based on a shared room
5% discount if booking is made 3 months before departure

The price includes
6 nights shared room + breakfast.
24h hotline (english, spanish, french).
FranceTriptailor's phone app.
Itinerary planning + tour road map.
Travel documents: roadbook, vouchers and city maps.
The price does not include
Car rental (optional).
Transport to startpoint (optional).
Museum and seesights fee.
Car gas, toll fee and additional driver.
Cancellation and repatriation insurances.
Lunches and dinners.

Your trip's craftsman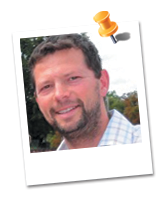 Jules, tourism professional for 10 years is available to answer all questions. Please contact me !
Free phone application ! Get a real-time location on your itinerary !
5 reasons to choose us
Optimize your stay on site.
Itineraries created and tested by a French tourism specialist.
An eco-friendly tour.
Only one contact person, available at all times and ready to assist you should any problems arise.
Service provided before and after your tour.

Discover all our tours
About FranceTripTailor
Customer area