Legal information
In France, there are specific regulations pertaining to the selling of trips and tourism packages. Travel agencies are required to have a financial guarantee of 100,000 euros as well as professional liability insurance. Triptailor has met all of these requirements.

This site is owned by Triptailor whose legal details are the following:

Triptailor: A Limited Liability Company with capital of 20,000 euros.
RCS no 530 180 876
SIRET no 530 180 876 00019
Code APE no : 7912Z

Registered Office:

104 avenue Foch,
94120 Fontenay Sous Bois
Tel : +33 663 110 911

Travel Agency registration number IM 094110021.
Professional Liability Insurance provided by: Covea Risks contract number 119120345.
Financial guarantee provided by: APST, 15 av Carnot, 75017 Paris.

Your trip's craftsman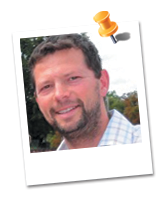 Jules, tourism professional for 10 years is available to answer all questions. Please contact me !
Free phone application ! Get a real-time location on your itinerary !
5 reasons to choose us
Optimize your stay on site.
Itineraries created and tested by a French tourism specialist.
An eco-friendly tour.
Only one contact person, available at all times and ready to assist you should any problems arise.
Service provided before and after your tour.

Discover all our tours
About FranceTripTailor
Customer area