The French Riviera : sea front and hinterland
From 940 € per person based on a shared room
5% discount if booking is made 3 months before departure

The price includes
5 nights shared room + breakfast.
24h hotline (english, spanish, french).
Triptailor's phone app.
Itinerary planning + tour road map.
Travel documents: roadbook, vouchers and city maps.
The price does not include
Car rental (optional).
Transport to startpoint (optional).
Museum and seesights fee.
Car gaz, toll fees and additional driver.
Cancellation iand repatriation insurances.
Lunches and dinners. Personal fees and tips
Seesights
Saint-Tropez
Massif de l'Esterel
Monte-carlo
Menton
Eze
Saint-Paul de Vence
Biot
Cap Ferrat
Antibes
Peille
Villefranche-sur-Mer
Saorge
Roquebrune Cap-Martin
Monaco
Ramatuelle
Cannes
Gourdon
Nice
Hotels included
Your tour
See :
Seesights
Hotels
Local producer
tour full description

Day 1 : From Aix-en-Provence to Nice.
Saint-Tropez, Saint-Raphaël, L'Estérel, Cannes, Antibes.
Arrival in Aix-en-Provence located near the Riviera. This starting point allows to spend the first day exploring the coast between St Tropez and Nice. You'll quickly reach the sea and enjoy a unique tourist road through the most famous resorts and points of view. Overnight in Nice.

Day 2 : Nice.
City tour.

A full day to enjoy Nice: Cours Saleya, Promenade des Anglais, flower market, beachfront or museum....Overnight in Nice.

Day 3 : between Nice and Menton.
Saint-Jean Cap-Ferrat, Eze, Monaco, Roquebrune cap Martin, Monte-Carlo, Menton.

Today you drive along the sea towards Italy to visit the most luxurious places of the coast: Monaco and Monte Carlo. You will also visit the charming villages of Eze and Roquebrune and enjoy the view in Saint-Jean-Cap-Ferrat. Overnight in Nice.

Day 4 : hinterland of Nice.
Peille, Peillon, Sospel, Saorge, Luceram and Coaraze.

You leave Nice and take altitude to discover an other aspect of the region through its magnificent hilltop villages. You will drive on winding roads to reach them and admire a totally different environment from the coast ! Overnight in Nice.

Day 5 : Around Grasse.
Saint-Paul de Vence, Grasse and Biot.

Departure for Grasse. Visit the village of Saint-Paul de Vence, which is renowned for various french film stars like Yves Montand. After you will discover Grasse and a perfume factory. The manufacture of the precious liquid will have no secrets for you anymore ! Then, you drive back to the sea and visit the charming village of Biot, a haven of quietness before returning to coast. Overnight in Nice.

Day 6 : Nice.
Départure at your convenience.
Vehicles
Car rental is available with FranceTriptailor. You can choose your vehicle in the range below. The price includes 7 day rental, local taxes, unlimited mileage and CDW insurance damage. Availability and range of vehicles are subject to confirmation.
Customers say about us
Our customers didn't leave a comment yet. Be the first to send us your feedback !
Checklist for your tour
Don't leave home without...
Your passport.
Your international driving licence.
Your medical insurance.
Your contract of repatration.
Your mobile phone and a french sim card.
Your credit card and 200€ cash.
Don't come back without...
A perfum from Grasse.

Having tested the « Socca and Pissaladière».

A bottle of Pastis.

Having tried your chance at the casino !

Your trip's craftsman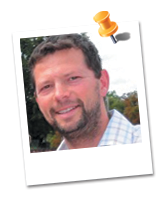 Jules, tourism professional for 10 years is available to answer all questions. Please contact me !
Free phone application ! Get a real-time location on your itinerary !
5 reasons to choose us
Optimize your stay on site.
Itineraries created and tested by a French tourism specialist.
An eco-friendly tour.
Only one contact person, available at all times and ready to assist you should any problems arise.
Service provided before and after your tour.

Discover all our tours
About FranceTripTailor
Customer area