Treasures of the Perigord Noir
From 980 € per person based on a shared room
5% discount if booking is made 3 months before departure

The price includes
6 nights shared room + breakfast.
A gourmet dinner. 24h hotline (english, spanish, french).
FranceTriptailor's phone app.
Itinerary planning + tour road map.
Travel documents: roadbook, vouchers and city maps.
The price does not include
Car rental (optional).
Transport to startpoint (optional).
Museum and seesights fee.
Car gas, toll fees and additional driver.
Cancellation insurance.
Lunches and dinners.
Seesights
Saint-Léon-sur-Vézère
Turenne
Collonges-la-Rouge
Curemonte
Rocamadour
Gouffre de Padirac
Cingle de Montfort
La Roque-Gageac
Bastide de Domme
Jardins de Marqueyssac
Manoir d'Erignac
Sarlat
Château de Beynac
Château de Castelnaud
Château des Milandes
Bastide de Monpazier
Bastide de Beaumont du Périgord
Abbaye de Cadouin
Grotte de Lascaux
Cingle de Trémolat
Grotte de Font de Gaume
Grotte des Combarelles
Château de Hautefort
Hotels included
Hôtel 3* Lacave
Hôtel 3* Sarlat
Hôtel 4* Trémolat
Your tour
See :
Seesights
Hotels
Local producer
tour full description

Day 1 : From Brive to Lacave
Villages of Collonges-la-Rouge, Turenne, Curemonte.

Arrival in Brive-la-Gaillarde, located in the south of Correze, the gateway to the Perigord. After picking up your car, you drive south until you reach the meanders of the Dordogne River. In this beautiful area, you will discover several charming villages: Turenne, Collonge-la-Rouge and Curemonte. Overnight and dinner in Lacave.

Day 2 : Around Lacave
Rocamadour, Padirac Chasm, village of Carennac.

In the morning, small, pleasant country roads take you to Padirac Chasm, where an awesome experience awaits you. You descend 75m down into a cavern, and then take a boat ride on an underground river! You spend the afternoon visiting Rocamadour, an extraordinary village perched on a cliff. It is a major stopping point on the pilgrimage route to the cathedral in Santiago de Compostella, Spain, where it is believed the remains of the apostle St. James are buried. Overnight in Lacave.

Day 3 : From Lacave to Sarlat.
Cingle de Montfort, village of La Roque-Gageac, bastide of Domme.

Today, you travel to the Perigord Noir (Black Perigord). Avoiding the heavy traffic in Souillac, you take a back road to the Cingle de Montfort. This dramatic bend along the Dordogne River, offers a spectacular view of the Castle of Monfort, which clings to a promontory dominating the river. From there, you head for La-Roque-Gageac, one of the most beautiful villages in the Perigord, with houses built at the foot of a cliff overlooking the Dordogne River. In the evening, you visit Domme, a splendid fortified village and a "must-see", offering an incomparable, panoramic view of the valley of Dordogne. Overnight in Sarlat.

Day 4 : From Domme to Sarlat.
Visit of Sarlat and the Gardens of Erignac.

In the morning, you visit Sarlat-la-Canedat, the emblematic town of Perigord Noir, where you will stroll through narrow streets, admiring medieval facades. on the afternoon, you can visit the Gardens of Erignac, a magnificent example of "French–style" gardens in a gorgeous setting. Overnight in sarlat.

Day 5 : From Sarlat to Trémolat.
Castles of Beynac, Castelnaud and Milandes, Monpazier, Cadouin.

Driving southwest from Sarlat, you will reach the Dordogne. There, you will visit the Castle of Beynac which overlooks the river. It is one of the treasures of the region. Across the river stands the Castle of Castelnaud, home to a medieval war museum. From there, you travel to Milandes Castle, once the residence of Josephine Baker and her adopted children. You can also view the permanent exhibit about her life while you are there. After that, you can walk around Monpazier, a fortified medieval village full of magnificent arcades located in its center. Finally, you move on to Beaumont du Perigord, stopping at Cadouin Abbey, a superb work of Roman architecture, before heading to your hotel located at the Cingle de Trémolat. Overnight in Tremolat.

Day 6 : Around Tremolat.
Caves of Fond de Gaume and Combarelles, Saint Léon-sur-Vézère.

Today, you will see the other side of Perigord--the prehistoric side. In the cave of Font de Gaume, located in Les Eyzies de Tayac and nicknamed "the Cave of Buffalo", you will discover splendid prehistoric, polychrome paintings of buffalo. Not far from there is the Cave of Les Combrelles, where you can gaze upon prehistoric drawings of horses, mammoths, reindeer and stylized human figures. From there, you will visit the villages of Saint Léon sur Vézère, brimming with charm. Overnight in Tremolat.

Day 7 : From Tremolat to Brives.
Lascaux Cave, castle of Hautefort.

In the morning, explore Lascaux Cave, famous for its Paleolithic paintings of large animals. However, you can only visit Lascaux Cave II, a replica of the cave. The original was closed to preserve the art. However, you would not want to miss this extraordinary and unforgettable site. After lunch, you will visit the impressive Castle of Hautefort, the last site of your tour. Then, back to Brive and departure at your convenience.

Vehicles
Car rental is available with FranceTriptailor. You can choose your vehicle in the range below. The price includes 7 day rental, local taxes, unlimited mileage and CDW insurance damage. Availability and range of vehicles are subject to confirmation.
Customers say about us
Our customers didn't leave a comment yet. Be the first to send us your feedback !
Checklist for your tour
Don't leave home without...
Your passport.
Your international driving licence.
Your medical insurance.
Your contract of repatration.
Your phone and a french sim card.
Your credit card and 200€ cash.
Your sweater for the caves.
Your swimming suit.
Don't come back without...
Some stuffed goose neck.
A bottle of Pécharmant.
A bottle of Monbazillac.
A bowl of ceps.
Duck breast and confit.
A bottle of walnut oil.
A bowl of truffles.
Some foie gras from the farm.

Your trip's craftsman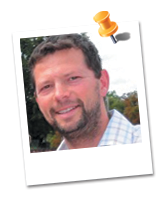 Jules, tourism professional for 10 years is available to answer all questions. Please contact me !
Free phone application ! Get a real-time location on your itinerary !
5 reasons to choose us
Optimize your stay on site.
Itineraries created and tested by a French tourism specialist.
An eco-friendly tour.
Only one contact person, available at all times and ready to assist you should any problems arise.
Service provided before and after your tour.

Discover all our tours
About FranceTripTailor
Customer area