Legends of Brittany
From 790 € per person based on a shared room
5% discount if booking is made 3 months before departure

The price includes
6 nights shared room + breakfast.
24h hotline (english, spanish, french).
Triptailor's phone app.
Itinerary planning + tour road map.
Travel documents: roadbook, vouchers and city maps.
The price does not include
7 day car rental (optional).
Transport to startpoint (optional).
Museum and seesights fee.
Car gaz, toll fees and additional driver.
Cancellation iand repatriation insurances.
Lunches and dinners. Personal fees and tips
Seesights
Saint-Malo
Mont-Saint-Michel
Pointe du Grouin
Cancale
Dinard
Dinan
Fort de la Latte
Cap Fréhel
Paimpol
Perros-Guirec
Ploumanach
Trégastel-Plage
Baie de Morlaix
Pointe de Penhir / Crozon
Pointe de Dinan
Sommet du Ménez-Hom
Pointe du Raz
Quimper
Alignements de Carnac
Belle-île
Vannes
Locronan
Hotels included
Hôtel 3* Saint-Malo
Hôtel 3* Douarnenez
Hôtel 4* Vannes
Hôtel 4* Carnac
Hôtel 4* Locquirec
Your tour
See :
Seesights
Hotels
Local producer
tour full description

Day 1 : Saint-Malo.

Visit the old city, surrounded by ramparts, and stroll through narrow streets. Overnight in Saint-Malo.
Day 2 : Around Saint-Malo.
You spend the entire day visiting the magnificent Mont-Saint-Michel, one of the most extraordinary sites in France. On your way back, you will visit the beautiful, seaside town of Cancale, and La Pointe du Grouin, an impressive observatory.
Overnight in Saint-Malo.
Day 3 : From Saint Malo to Locquirec.
Dinard, Dinan, Cap Fréhel, Fort La Latte, Côte de Granit Rose, Tréguier, Perros-Guirec.

Visit Dinard, which faces Saint Malo, and walk along the sea. Then, drive inland until you get to Dinan, a charming, walled city. The magnificent Castle of Fort de La Latte, located on a rocky promontory facing the sea, is a short drive from there. After that, travel along the "Côte de Granit Rose" (The Coast of Pink Granite), which gets its name from the color of its rocks, and visit the towns of Paimpol, Perros-Guirec, and the picturesque town of Tréguier, until you reach Ploumanach, where you will stay in your hotel. Overnight in Locquirec.

Day 4 : From Trégastel to Douarnenez.
Tregastel, Crozon, Menez-hom, Douarnenez.

You visit the Bay of Morlaix, and then admire it again from the town of Carantec. Then you will drive all the way to the Crozon peninsula yo discover its magnificent, wild landscape. And your last stop of the day is at Menez-Hom Hill, which rises 300m above sea level, and offers a splendid, panoramic view of Douarnenez Bay. Overnight in Douarnenez.

Day 5 : From Douarnenez to Quiberon.
Pointe du Raz, Quimper, Carnac, Quiberon.

Leave Douarnenez for the Ponte du Raz, located in the western region of Brittany. The town is characteristic of the region with its wild, natural beauty. Then you travel inland to the charming town of Quimper, known for its pottery. Carnac, with its famous Megalithic stone alignments, will be your next stop. And, then, you will move on to Quiberon, and leave from its port to go to Belle-île-en-Mer (Beautiful Island in the Sea) the next day. Overnight in Quiberon.

Day 6 : From Quiberon to Vannes.
Belle-île-en-Mer, Vannes.

You spend the morning visiting Belle-ile-en-Mer which is only a 45-minute boat ride from Quiberon. Here, you will find some of the most extraordinary landscapes in Brittany: Pointe des Poulains, Kerdonis, Aiguilles de Port Coton, cliff-rimmed beaches. Return to Quiberon, and then to Vannes, with its streets lined with magnificent, half-timbered houses.
overnight in Vannes
Day 7 : Vannes
Departure at your convenience.


Vehicles
Car rental is available with FranceTriptailor. You can choose your vehicle in the range below. The price includes 7 day rental, local taxes, unlimited mileage and CDW insurance damage. Availability and range of vehicles are subject to confirmation.
Customers say about us
Our customers didn't leave a comment yet. Be the first to send us your feedback !
Checklist for your tour
Don't leave home without...
Your passport.
Your international driving licence.
Your medical insurance.
Your contract of repatration.
Your mobile phone and a french sim card.
Your credit card and 200€ cash.
Don't come back without...
Some cream of lobster with whiskey.
A Kouign-Amann.
Some salted caramel to spread.
Some Niniche of Quiberon.
Some strawberry jam from Plougastel.
A bottle of cider or chouchen.

Your trip's craftsman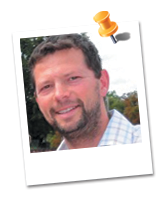 Jules, tourism professional for 10 years is available to answer all questions. Please contact me !
Free phone application ! Get a real-time location on your itinerary !
5 reasons to choose us
Optimize your stay on site.
Itineraries created and tested by a French tourism specialist.
An eco-friendly tour.
Only one contact person, available at all times and ready to assist you should any problems arise.
Service provided before and after your tour.

Discover all our tours
About FranceTripTailor
Customer area