Quercy and Albigeois : a journey from Lot to Tarn
From 875 € per person based on a shared room
5% discount if booking is made 3 months before departure

The price includes
6 nights shared room + breakfast.
24h hotline (english, spanish, french).
FranceTriptailor's phone app.
Itinerary planning + tour road map.
Travel documents: roadbook, vouchers and city maps.
The price does not include
Car rental (optional).
Transport to startpoint (optional).
Museum and seesights fee.
Car gas, toll fees and additional driver.
Cancellation insurance.
Lunches and dinners.
Seesights
Turenne
Collonges-la-Rouge
Curemonte
Rocamadour
Gouffre de Padirac
Figeac
Abbatiale de Conques
Estaing
Saint-Cirq-Lapopie
Grotte du Pech-Merle
Pont Valentré à Cahors
Cordes-sur-Ciel
Albi
Gaillac
Castelnaud de Montmiral
Toulouse
Cité de Carcassonne
Bruniquel
Puycelci
Carennac
Penne
Hotels included
Hôtel 3* Lacave
Hôtel 3* Loupiac
Hôtel 4* Mercuès
Hôtel 3* Toulouse
Your tour
See :
Seesights
Hotels
Local producer
tour full description

Day 1 : From Brive to Lacave
Collonges la Rouge, Turennes, Curemonte, Carennac, Lacave.
Arrival in Brive, the gateway to the Perigord, located in the south of Correze. After picking up your car, drive south until you reach the meanders of the Dordogne River. There, you will discover several charming villages: Turenne, Collonge-la-Rouge, Curemonte and Carrenac. Overnight in Lacave.

Day 2 : From Lacave to Figeac : Rocamadour and the Padirac chasm.
In the morning, small, pleasant country roads will take you to the Padirac Chasm, where an awesome experience awaits you. You will descend 75m down into a cavern, and then take a boat ride on an underground river! Your afternoon will be spent visiting Rocamadour, an extraordinary village perched on a cliff. It is a major stop on the pilgrimage route to the cathedral of Santiago de Compostella, Spain, where it is believed the remains of the apostle St. James are buried. Then, you will travel to Figeac. Overnight in Loupiac.

Day 3 : Around Figeac: Conques and Estaing.
You will spend the day touring Avayron, not far from Figeac. Your first visit is to Conques, another stopping point on the pilgrimage route to Santiago de Compostella. This magnificent town, nestled on a hillside, has a basilica that houses "The Treasure of Conques". The centrepiece of the "treasure" is the famous and fascinating gold reliquary-statue of Ste. Foy, protectress of the town against pillagers and thieves. Whether a believer or not, no one who looks at this statue is indifferent to the eyes that seem to be staring right at you. Then, you visit the town of Estaing, listed among the Most Beautiful French Villages. Overnight in Loupiac.

Day 4 : From Figeac to Cahors.
Grotte du Pêch-Merle, Saint-Cirq-Lapopie.

You will leave Figeac driving west along the Lot River. The beautiful, winding road takes you through Cajarc, and then to the picture-postcard village of Saint-Cirq Lapopie, hanging from a cliff dominating the river. In the afternoon, you can visit the Pech-Merle Cave, whose prehistoric paintings are not to be missed. Once you arrive in Cahors, built on the Lot River, you can have a stroll through the city and admire the 14th century fortified Valentré Bridge. The bridge and the market place are among the most picturesque sites in the city.

Day 5 : From Cahors to Toulouse
Cordes sur Ciel, Montmirail, Albi, Gaillac.

You drive even farther away from Quercy until you get to the Tarn. But on the way, you will visit the beautiful, perched village of Cordes-sur-Ciel and Albi, where you can admire the red brick Cathedral of Sainte Cécile. The cathedral glistens when the sun is out. Make sure you take time to view the cathedral from the river below it. It is quite impressive from that angle. You will then head for Toulouse. On your way there, you can stop and visit two picture-perfect towns: Gaillac, renowned for its local wine, and the quaint town of Castelnaud de Montmirail, listed among the Most Beautiful Villages of France. Then, you arrive in Toulouse, the capital of Southwest France.

Day 6 : Around Toulouse.
Visit of Carcassonne.

You will visit Carcassonne, a symbol of medieval architecture in France, and classified as a UNESCO World Heritage site. A visit to the old feudal city, built in the 11th century, will be an unforgettable experience.

Day 7 : Toulouse

City tour and departure at your convenience.
Vehicles
Car rental is available with FranceTriptailor. You can choose your vehicle in the range below. The price includes 7 day rental, local taxes, unlimited mileage and CDW insurance damage. Availability and range of vehicles are subject to confirmation.
Customers say about us
Our customers didn't leave a comment yet. Be the first to send us your feedback !
Checklist for your tour
Don't leave home without...
Your passport.
Your international driving licence.
Your medical insurance.
Your contract of repatration.
Your phone and a french sim card.
Your credit card and 200€ cash.
Your sweater for the caves.
Your swimming suit.
Don't come back without...
Saffron of Quercy.
A bottle of Cahors wine.
Some "Violettes" of Toulouse.
A Cabecou cheese of Rocamadour.

Your trip's craftsman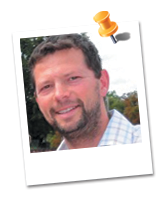 Jules, tourism professional for 10 years is available to answer all questions. Please contact me !
Free phone application ! Get a real-time location on your itinerary !
5 reasons to choose us
Optimize your stay on site.
Itineraries created and tested by a French tourism specialist.
An eco-friendly tour.
Only one contact person, available at all times and ready to assist you should any problems arise.
Service provided before and after your tour.

Discover all our tours
About FranceTripTailor
Customer area