Epicure's temptations in Burgundy
From 880 € per person based on a shared room

The price includes
5 nights shared room + breakfast.
24h hotline (english, spanish, french).
FranceTriptailor's phone app.
Itinerary planning + tour road map.
Travel documents: roadbook, vouchers and city maps.
The price does not include
Car rental (optional).
Transport to startpoint (optional).
Museum and seesights fee.
Car gas, toll fees and additional driver.
Cancellation insurance.
Lunches and dinners.
Seesights
Chablis
Noyers
Abbaye de Fontenay
Flavigny-sur-Ozerain
Semur-en-Auxois
Epoisses
Basilique de Vézelay
Parc régional du Morvan
Nuits-Saint-Georges
Dijon
Chalon-sur-Saône
Abbaye Saint-Philibert
Château de Cormatin
Abbaye de Cluny
Roche de Solutré
Auxerre
Beaune
Viticulteur Chablis AOC Bio
Domaine Chantal Lescure
Hotels included
Hôtel 3* Auxerre
Hôtel 3* Vézelay
Hôtel 4* Beaune
Your tour
See :
Seesights
Hotels
Local producer
tour full description

Day 1 : Auxerre.
City tour and visit of the cathedral.
Day 2: From Auxerre to Vézelay.
Chablis, Noyers sur Serein, Abbey of Fontenay, Flavigny sur Ozerain, Alésia.

A magnificent cultural and gastronomical experience awaits you! Your first stop is in Chablis, where a winemaker, partner of Francetriptailor, will share his passion with you at his organic wine estate. Then, you leave the rolling hills of vineyards for the Burgundian countryside to visit the charming town of Noyers-sur-Serein. Your next stop is the Abbey of Fontenay, one of the oldest Cistercian abbeys in Europe, whose magnificent complex is classified as a UNESCO World Heritage Site. You continue driving until you reach Flavigny-sur-Ozerain, a small village where monks at the Abbey of St. Pierre have used the same recipe for centuries to make their famous aniseed candy. You will also discover the Hill of Alésia, a famous historical site, where Vercingétorix, a Gaul warrior, surrendered to Julius Ceasar. Then, head for Vézelay, making stops in picture-postcard villages such as Semur-en-Auxois, and Epoisse with its famous cheese. Overnight in Vézelay.

Day 3 : From Vézelay to Beaune.
Abbey of Vezelay, Morvan regional Parc.

In the morning, you will visit Vézelay and walk to the top of the hill to discover Saint Marie-Madeleine Basilica, classified as a UNESCO World Heritage Site. Although of modest size, the Basilica's organ, altarpiece, and pulpit, are spectacularly beautiful. It is an outstanding masterpiece of Roman architecture. Then, drive south all the way to the Regional Park of Morvan which offers a magnificent landscape of lakes and hills. You will also discover towns that are typical of the region such as Beaune, the capital of Burgundian wine-making.

Day 4: Beaune.
Visit of the Hospice of Beaune, The Wine Route.

You will spend the day on the wine route, and drive all the way to Nuit-Saint-Georges, where you will meet a winemakers partner of Francetriptailor. Once there, you can taste some famous wines: Pommard, Nuit-saint-Georges, Vouvray...

Day 5: Around Beaune.

Visit of Dijon, one of the nicest cities in Burgundy.

Day 6: From Beaune to Mâcon
Chalon-sur-Saône, Castle of Cormatin, Tournus, Cluny, Solutré rock.

You will leave for Châlon sur Saône to visit the Musée Niepce, a photography museum, take a stroll along the Saône quay. Then, you can admire the Saint-Pilibert Abbey in Tournus before heading for the Castle of Cormatin. Afterwards, you will travel little, country backroads to the renowned, Benedictine Abbey of Cluny, built in the 10th century. From there, you continue driving until you reach Solutré Rock, an impressive rock formation, surrounded by vineyards. The site was made famous by one of France's former presidents who loved to take long walks in the area. Macon is the last town you will visit.
Vehicles
Car rental is available with FranceTriptailor. You can choose your vehicle in the range below. The price includes 7 day rental, local taxes, unlimited mileage and CDW insurance damage. Availability and range of vehicles are subject to confirmation.
Customers say about us
Our customers didn't leave a comment yet. Be the first to send us your feedback !
Checklist for your tour
Don't leave home without...
Your passport.
Your international driving licence.
Your medical insurance.
Your contract of repatration.
Your phone and a french sim card.
Your credit card and 200€ cash.
Don't come back without...
Some Dijon mustard.
A bottle of Ratafia.
Some anise candy from the monks of Flavigny.
Some cassis cream for the Kir.
A bottle of vintage wine.
Having tasted the "beef bourguignon".

Your trip's craftsman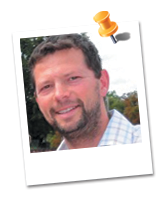 Jules, tourism professional for 10 years is available to answer all questions. Please contact me !
Free phone application ! Get a real-time location on your itinerary !
5 reasons to choose us
Optimize your stay on site.
Itineraries created and tested by a French tourism specialist.
An eco-friendly tour.
Only one contact person, available at all times and ready to assist you should any problems arise.
Service provided before and after your tour.

Discover all our tours
About FranceTripTailor
Customer area