Marvels of Provence and Luberon Hilltop villages
From 880 € per person based on a shared room
5% discount if booking is made 3 months before departure

The price includes
6 nights shared room + breakfast.
24h hotline (english, spanish, french).
FranceTriptailor's phone app.
Itinerary planning + tour road map.
Travel documents: roadbook, vouchers and city maps.
The price does not include
Car rental (optional).
Transport to startpoint (optional).
Museum and seesights fee.
Car gas, toll fees and additional driver.
Cancellation insurance.
Lunches and dinners.
Seesights
Avignon
Théâtre antique d'Orange
Vaison-la-Romaine
Mont Ventoux
Pont du Gard
Les Baux-de-Provence
Gorges de la Nesque
Dentelles de Montmirail
Abbaye de Senanque
Village des Bories
Gordes
Roussillon
Ménerbès
Oppède-le-Vieux
Lacoste
Bonnieux
Aix-en-Provence
Montagne Sainte-Victoire
Saint-Maximin-la-Sainte-Baume
Loumarin
Cucuron
Ansouis
Distillerie de Lavande Aroma Plantes
Domaine de Beaurenard
Hotels included
Hôtel 3* Avignon
Hôtel 3* Entrechaux
Hôtel 3* Fontaine de Vaucluse
Hôtel 4* Aix-en-Provence
Your tour
See :
Seesights
Hotels
Local producer
tour full description

Day 1 : Avignon.
Palace of Popes, Bezenet bridge.

Arrival in beautiful Avignon where you can visit the Palace of Popes and the 12th century, partially-collapsed Avignon Bridge. Overnight in Avignon.

Day 2 : Around Avignon.
Pont du Gard, Nîmes, Uzes, Baux de Provence.

On your way to Uzes, you can admire the Pont du Gard, an ancient, Roman aqueduct bridge, built between 40 and 50 BC, under the empires of Claude and Neron. The aqueduct provided Nîmes with water. Once in the charming town of Uzes, you can have lunch. Afterwards, you will go back the way you came to discover Nîmes and its amphitheatre, and the unique, picturesque town of Baux de Provence. Don't miss its extraordinary sunset, a source of inspiration for many painters.

Day 3 : From Avignon to Entrechaux (Ventoux)
Châteauneufdu pape, Orange, Dentelles de Montmirail, Vaison-la-Romaine.

Head north, in the direction of Orange, get a wine tasting at Châteauneuf du Pape ! After you can reach Orange where you will visit its historical district and its marvelous ancient Roman amphitheatre. Then, you will leave town via country roads that will lead to the foot of Mont Ventoux in Vaison-la Romaine. Next by, you will spend the night in Entrechaux and wake up the next morning to continue exploring the area.

Day 4 : From Entrechaux to Fantaine de Vaucluse.
Road to Ventoux, Gorges de la Nesque.

Anyone who has ever driven alone the roads of Ventoux in the early morning hours knows that it is an unforgettable experience. Mount Ventoux peaks at 1912m and offers a breath-taking, panoramic view of Mount Viso and Mount Sainte Victoire. UNESCO has recognized its rich and diverse fauna and flora, and has classified it as a Biosphere Reserve. Then you head south on small roads, winding along the spectacular Gorges de la Nesque until you reach the charming town of Fontaine de Vaucluse.Overnight in Fontaine de Vaucluse.

Day 5 : Around Fontaine de Vaucluse.
Abbey of Senanques, Gordes, Roussillon, Ménerbes, Lacoste, Bonnieux.

Spend the day in the Lubéron, the land of perched villages. Then, drive east until you reach the ancient village of Les Bories, built entirely of medieval dry-stone. Nearby, you can visit the Abbey of Senanques. Then there is a succession of spectacular perched villages: Gordes, Roussillon, Ménerbes, Opède, Lacoste and Bonnieux. Overnight in Fontaine de Vaucluse.

Day 6 : From Fontaine de vaucluse to Aix en Provence.
Saignon, Loumarin, Ansoui, Cucuron, Aix-en-Provence.

After leaving Fontaine de Vaucluse, you will visit four more magnificent villages : Saignon, Ansoui, Cucuron and Loumarin, and spend the remainder of the day strolling through the town of Aix en Provence. Overnight in Aix.

Day 7 : Around Aix en Provence.
Mont Sainte-Victoire.

Spend the last day of your trip exploring Mont Sainte-Victoire and enjoying the marvelous, panoramic view offered by its vantage point, La Croix de Provence. Behind the mountain and to the east, you will discover the quaint town of Saint Maximin-la-Sainte Baume. Its basilica is considered one of the most beautiful examples of Gothic art in Provence. Then, return to Aix and departure at your convenience.
Vehicles
Car rental is available with FranceTriptailor. You can choose your vehicle in the range below. The price includes 7 day rental, local taxes, unlimited mileage and CDW insurance damage. Availability and range of vehicles are subject to confirmation.
Customers say about us
Our customers didn't leave a comment yet. Be the first to send us your feedback !
Checklist for your tour
Don't leave home without...
Your passport.
Your international driving licence.
Your medical insurance.
Your contract of repatration.
Your phone and a french sim card.
Your credit card and 200€ cash.
Your sweater for the altitude.
Your swimming suit.
Don't come back without...
A bottle of olive oil.
Some Calissons from Aix-en-Provence.
Some Santons.
Some lavender products.
A bottle of rosé wine du Ventoux.

Your trip's craftsman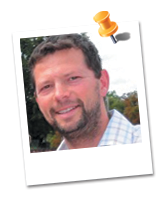 Jules, tourism professional for 10 years is available to answer all questions. Please contact me !
Free phone application ! Get a real-time location on your itinerary !
5 reasons to choose us
Optimize your stay on site.
Itineraries created and tested by a French tourism specialist.
An eco-friendly tour.
Only one contact person, available at all times and ready to assist you should any problems arise.
Service provided before and after your tour.

Discover all our tours
About FranceTripTailor
Customer area