6 days / 5 nights | Total distance : 370 miles | Average daily distance : 75 miles
Start city : Auxerre | Ending city : Mâcon
A lot of people just drive through Burgundy to reach the Alps or the south of France but at Triptailor, we feel it's worth stopping over and recommend you visit the area. Why visit Burgundy? Because it is a very hospitable region, where the food is exquisite and where some of the best wine in the world is produced. You could start with Auxerre and move on to the Chablis Vineyards. Continue your tour with the town of Avalon and visit the incredible basilica of Vezelay, which, as a masterpiece of romanesque architecture, has become part of UNESCO's World Heritage. You'll drive across the green hills of the Morvan Regional Park on your way to Dijon and its colored roofs. And then, it's off to the wine trail up to Beaune and its Hospices, through Clos Vougeot and Nuits Saint Georges, Puligny-Montrachet... It would be a shame to miss this one !
From 880 € per person based on a shared room
% discount if booking is made 3 months before departure

The price includes
5 nights shared room + breakfast.
24h hotline (english, spanish, french).
FranceTriptailor's phone app.
Itinerary planning + tour road map.
Travel documents: roadbook, vouchers and city maps.
The price does not include
Car rental (optional).
Transport to startpoint (optional).
Museum and seesights fee.
Car gas, toll fees and additional driver.
Cancellation insurance.
Lunches and dinners.

Your trip's craftsman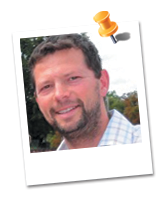 Jules, tourism professional for 10 years is available to answer all questions. Please contact me !
Free phone application ! Get a real-time location on your itinerary !
5 reasons to choose us
Optimize your stay on site.
Itineraries created and tested by a French tourism specialist.
An eco-friendly tour.
Only one contact person, available at all times and ready to assist you should any problems arise.
Service provided before and after your tour.

Discover all our tours
About FranceTripTailor
Customer area