Genuine Alsace
From 845 € per person based on a shared room
5% discount if booking is made 3 months before departure

The price includes
6 nights shared room + breakfast.
24h hotline (english, spanish, french).
FranceTriptailor's phone app.
Itinerary planning + tour road map.
Travel documents: roadbook, vouchers and city maps.
The price does not include
Car rental (optional).
Transport to startpoint (optional).
Museum and seesights fee.
Car gas, toll fee and additional driver.
Cancellation and repatriation insurances.
Lunches and dinners.
Seesights
Strasbourg
Marmoutier
Château du Haut-Barr
Château de Lichtenberg
Château de Fleckenstein
Obernai
Mont-Saint-Odile
Château du Haut-Koenigsbourg
Kayserberg
Riquewihr
Hunawihr
Colmar
Murbach
Eguisheim
Parc des Ballons des Vosges
Hotels included
Hôtel 4* Strasbourg
Hôtel 3* Ottrot
Hôtel 4* Colmar
Your tour
See :
Seesights
Hotels
Local producer
tour full description

Day 1: Strasbourg.
Visit of Strasbourg: The Cathedral and The Petite France district. Overnight in Strasbourg.

Day 2: Strasbourg
Visit of Marmoutier and Castles of Fleckenstein, Licheternberg and Haut Barr.

The first day of your trip will be spent in rural Alsace. You begin with a visit of Marmoutier and its abbey, and then travel north to see the castles of Fleckenstein, Licheternberg and Haut Barr. They are splendid examples of medieval military architecture. Germany is not far from there, and when the weather is nice, you can see the Strasbourg Cathedral from Licheterberg. Back to Strasbourg. Overnight in Strasbourg.

Day 3: From Strasbourg to Ottrot.
Mont Saint-Odile, Obernai.

You will drive south and visit the charming town of Obernai, and travel across the countryside to Mont Saint Odile. At an altitude of 763 meters, it offers a magnificent panoramic view of Alsace and is a favorite of hikers. There are various vantage points along the roads winding around the mountain that offer exceptional views of the countryside. You spend the night in Ottrot at Hotel L'Ami Fritz !

Day 4: From Ottrot to Colmar.
Haut-Koenigsbourg, Kayserberg, Riquewhir, Hunawhir.

Traveling on, you will visit the most famous castle in Alsace: Haut-Koenigsbourg (High Royal Castle). Perched on a hill dominating the valley, it is one of the most outstanding examples of military architecture in the region. Then, you will discover some of the most beautiful towns in Alsace: Hunawhir, Riquewhir and Kayserberg. You can admire the exquisite architecture in the towns. This is most impressive in June when all of Alsace is abloom. Overnight in Colmar.

Day 5: Colmar.

Visit of Colmar, a magnificent town that is characteristic of Alsace. Overnight in Colmar.

Day 6: Around Colmar.
Murbach, Eguisheim, Ballons des Vosges.

Spend the day in the southern region of Alsace. First, you visit the quaint town of Eguisheim, then travel on to Murbach to see its splendid Roman abbey, enveloped by rolling hills. Afterwards, follow the road that leads to the Ballons des Vosges Regional Natural Park. The park offers breathtaking panoramic views of the region. Then, leave the wild beauty of the park behind to come back at Colmar. Overnight in Colmar.

Day 7: From Colmar to Mulhouse.
Road to Mulhouse. Visit of the city. Departure at your convenience.
Vehicles
Car rental is available with FranceTriptailor. You can choose your vehicle in the range below. The price includes 7 day rental, local taxes, unlimited mileage and CDW insurance damage. Availability and range of vehicles are subject to confirmation.
Customers say about us
Our customers didn't leave a comment yet. Be the first to send us your feedback !
Checklist for your tour
Don't leave home without...
Your passport.
Your international driving licence.
Your medical insurance.
Your contract of repatration.
Your phone and a french sim card.
Your credit card and 200€ cash.
Don't come back without...
A baeckeoffe dish.
Some Lalique glasses and crystals.
A bottle of Riesling.
A kougelhopf.
A foie gras from the farm.
A box of candy from the Vosges.
Having tasted the Flammkuchen.

Your trip's craftsman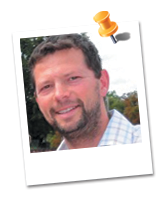 Jules, tourism professional for 10 years is available to answer all questions. Please contact me !
Free phone application ! Get a real-time location on your itinerary !
5 reasons to choose us
Optimize your stay on site.
Itineraries created and tested by a French tourism specialist.
An eco-friendly tour.
Only one contact person, available at all times and ready to assist you should any problems arise.
Service provided before and after your tour.

Discover all our tours
About FranceTripTailor
Customer area