Normandy from hedges to cliffs
From 760 € per person based on a shared room
5% discount if booking is made 3 months before departure

The price includes
6 nights shared room + breakfast.
24h hotline (english, spanish, french).
FranceTriptailor's phone app.
Itinerary planning + tour road map.
Travel documents: roadbook, vouchers and city maps.
The price does not include
Car rental (optional).
Transport to startpoint (optional).
Museum and seesights fee.
Car gas, toll fees and additional driver.
Cancellation insurance.
Lunches and dinners.
Seesights
Tapisserie de bayeux
Cimetière militaire britannique de Ranville
Cimetière militaire allemand de La Cambe
Pointe du Hoc
Cimetière militaire américain de Colleville
Omaha beach
Arromanches les bains
Sword beach et Ouistreham
Pegasus Bridge
Cabourg
Mont saint Michel
Houlgate
Deauville
Trouville
Honfleur
Pont de Normandie
Falaises d'Etretat
Fécamp
Pont de Tancarville
Marais Vernier
Abbaye de Jumiège
Rouen
Sainte-Mère-l'Eglise
Utah Beach
Basilique de Lisieux
Hotels included
Chambre d'hôtes de charme Caen
Hôtel 3* Honfleur
Hôtel-spa 4* Jumiège
Hôtel-Spa 5* Rouen
Your tour
See :
Seesights
Hotels
Local producer
tour full description

Day 1 : Caen.
Memorial, Bayeux, Tilly Cemetery, Vergers de Ducy.

Arrival in Caen where you can walk around the city, and visit the Abbaye aux Hommes (Abbey for Men), and the War Memorial which offers an interesting introduction to World War II. In the afternoon, you head for Bayeux to admire the famous 70-meter-long tapestry. This tapestry recounts the Norman conquest of England by Duke William of Normandy who became known as William the Conqueror, future King of England. Then, take small country roads back to Caen where you can visit the Ducy Orchards and the Commonwealth War Cemetery at Tilly-sur-Seulles. Overnight in Caen.

Day 2 : The D-DAY Visit.

From Sainte-Mère l'Eglise and Utah Beach on westside to Pegasus bridge on Eastside, you will visit all the main sites: German Military Cemetery of La Cambe, Pointe du Hoc, Omaha Beach, Colleville American Cimetery Arromanche, Sword Beach, Pegasus Bridge. Overnight in Caen.

Day 3 : Visit of Mont Saint Michel.

Spend the entire day visiting the magnificent Mont-Saint-Michel, one of the most extraordinary sites in France. Overnight in Caen.

Day 4 : From Caen to Honfleur.
La Côte Fleurie (The Floral Coast): Deauville, Trouville, Honfleur. Visit of Lisieux optional.

After you cross over the Orne Estuary on Pegasus Bridge, you will head for Cabourg and Houlgate to see the charming houses along the sea shore (or drive to Lisieux). Then, you will drive along the coast, visiting towns on the Floral Coast. Once in Deauville, you can stroll along the beach or have a walk on the famous boardwalk. And, if you don't want to do that, there are lots of luxury boutiques and an exciting casino to occupy your time. In addition, you can visit the quieter towns of Trouville and Honfleur with its picturesque port and its quaint historical district. In these towns, you can get a taste of France in any one of the many restaurants at the port. Overnight in Honfleur.

Day 5 : From Honfleur to Jumiège.
Pont de Normandie, Etretat, Fécamp, Pont de Tancarville, Marais Vernier.

You will depart the Floral Coast via magnificent Normandy Bridge which crosses the Seine Estuary, stop in Etretat and enjoy a long walk atop its amazing cliffs, then leave for Fécamp, a small fishing port, where you can have lunch. In the afternoon, you take the Tancarville Bridge and cross the Seine River to Marais-Vernier. Once there, you will discover thatched-roof cottages and half-timbered houses that are characteristic of Normandy. Moving on, you will travel across hills and through a forest until you reach Jumiège, a charming village nestled in a bend of the Seine River. Overnight in Jumiège.

Day 6 : From Jumiège to Rouen.
Royal abbey of Jumiège and Rouen.

In the morning, you visit the Abbey of Jumiège, founded in 654, destroyed, and rebuilt in the 9th century. In the 11th century, it was consecrated by the Archbishop of Rouen in the presence of William the Conqueror. Rouen is your next stop. You can visit the city's old town with its historical buildings and elegant town houses. You can also admire the impressive Clock Tower, and the square where Joan of Arc was burned in 1431. Overnight in Rouen.

Day 7 : Rouen.

End of the tour in Rouen and departure at your convenience.
Vehicles
Car rental is available with FranceTriptailor. You can choose your vehicle in the range below. The price includes 7 day rental, local taxes, unlimited mileage and CDW insurance damage. Availability and range of vehicles are subject to confirmation.
Customers say about us
Our customers didn't leave a comment yet. Be the first to send us your feedback !
Checklist for your tour
Don't leave home without...
Your passport.
Your international driving licence.
Your medical insurance.
Your contract of repatration.
Your phone and a french sim card.
Your credit card and 200€ cash.
Don't come back without...
A bottle of cider.
A fisherman's smock.
A camembert with Calvados.
Sand from the landing beaches.
A bottle of 15 years old calvados.
A bowl of fish soup.

Your trip's craftsman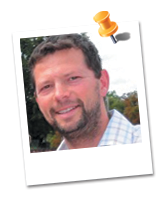 Jules, tourism professional for 10 years is available to answer all questions. Please contact me !
Free phone application ! Get a real-time location on your itinerary !
5 reasons to choose us
Optimize your stay on site.
Itineraries created and tested by a French tourism specialist.
An eco-friendly tour.
Only one contact person, available at all times and ready to assist you should any problems arise.
Service provided before and after your tour.

Discover all our tours
About FranceTripTailor
Customer area